All hardware options are available through TIG International, ask for a bundled quote for your Asset Tracking Tool solution and enjoy the price savings.
Windows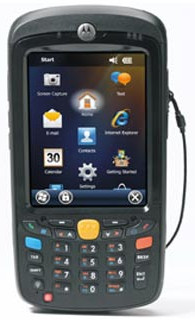 Motorola MC55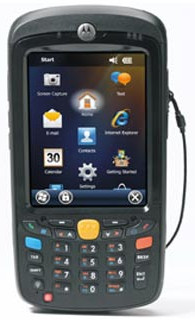 The Motorola MC55 is an excellent device for Asset Tracking. It has 2D scanning capabilities, colour screen, Wi-Fi, Bluetooth, optional Camera, and either a numeric or alphanumeric keyboard layout. Details...
Motorola MC65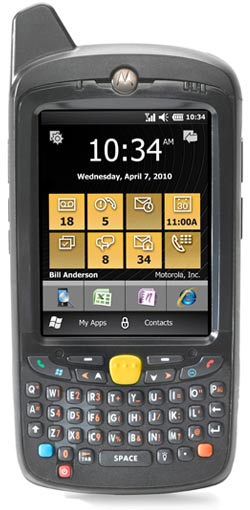 The Motorola MC65 is the next step up from the MC55. It has all the features of the MC55, plus Wireless WAN capabilities, supporting 3.5G data. Details...
Intermec CN70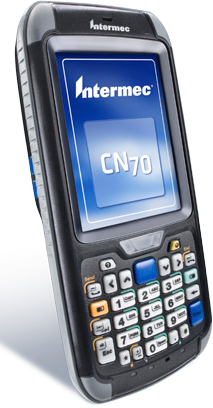 The Intermec CN70 is an ultra rugged mobile computer. This is an excellent choice for outdoor, factory, and other harsh environments, with IP67 seals, and MIL-STD 810G drop compliance. Details...
gSTAR GX-8010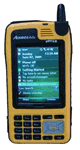 The gSTAR GX-8010 is a slightly smaller and very light weight unit. It has all the features for Asset Tracking with a 2D bar code reader, and includes a standard voice Mobile Phone as well. Details...
Unitech PA600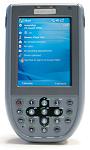 The PA600 is a great choice for Asset Tracking. With a 1D bar code laser reader, it is an attractive choice for many smaller to medium installations. Details...
Other Windows PDAs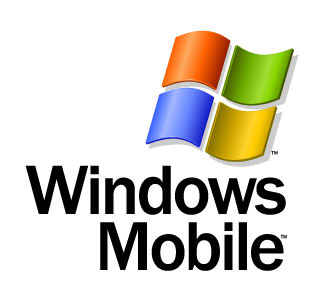 Many other Windows devices are suitable for Asset Tracking. If there is no bar code reader, a Grabba add-on may be available. Please contact us to discuss options.
Radio Frequency Identification (RFID)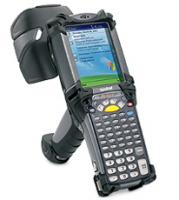 Motorola MC9000-G RFID (UHF)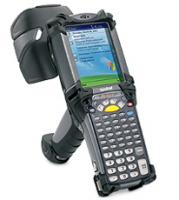 Intermec IP30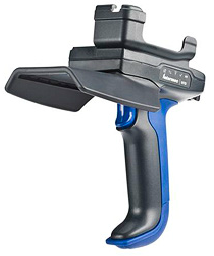 The Intermec IP30 is a clip on attachment for many of the Intermec mobile computers. It is a good option if you want RFID some of the time. Details...
Unitech RH767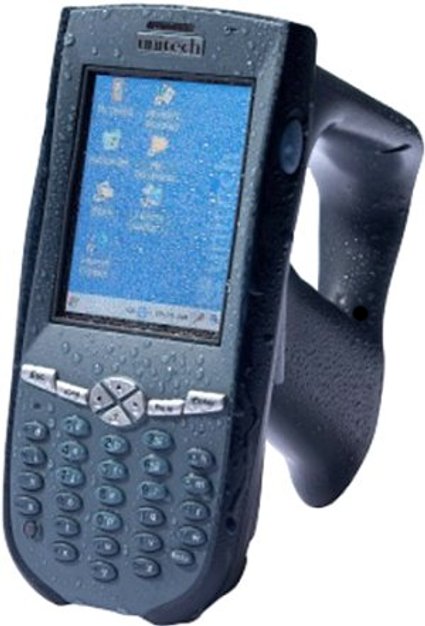 Unitech's RH767 hand held terminal is a rugged RFID reader available in UHF or HF. It also has an integrated 1D laser bar code reader. Details...
Other RFID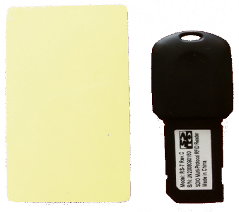 TIG has integrated many different RFID readers with the Asset Tracking software, including SDIO HF, LF, and animal tag RFID. Please contact us if you have any special RFID requirements.
Palm OS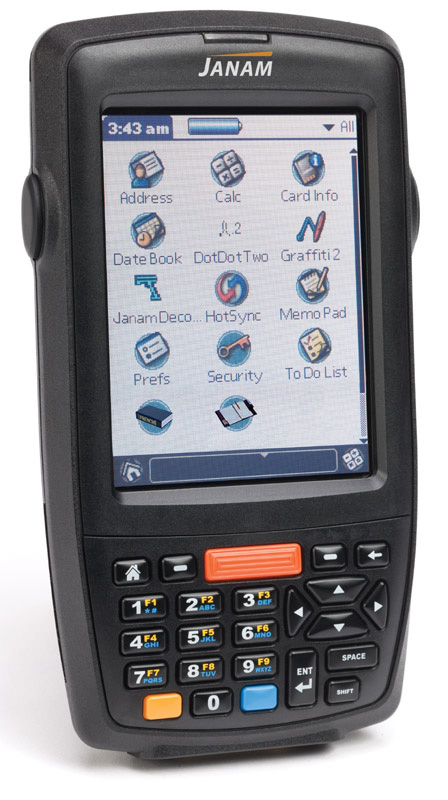 Janam XP30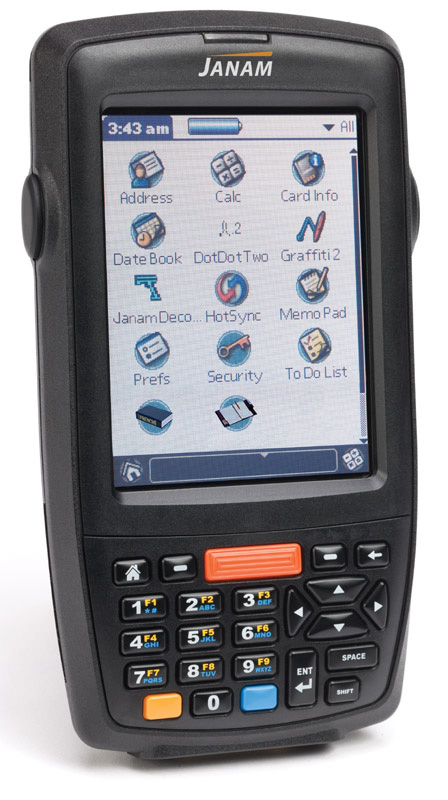 The Janam XP30 runs Palm OS. Unfortunately, this great scanner is only suitable for environments that specifically require Palm OS. Details...
Janam provides a Windows 7 64 bit driver.
Other Palm PDAs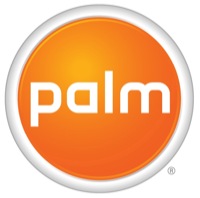 Please note that PalmOS devices are no longer recommended if you use Windows 7 64-bit operating system on your PCs. The device manufacturer must provide a Windows 7 64 bit driver for their device.
Many Palm PDAs may be suitable for Asset Tracking when combined with a Grabba bar code reading attachment. View a Grabba brochure.
Wireless Systems
Many devices also support wireless communications using Wi-Fi or 3G, which can be used to send asset tracking updates whilst still in the field.
For more bar code scanning and RFID hardware as well as Asset Labels and Asset Label printing options, please visit www.tigint.com/shop/.