The Asset Tracking Tool (ATT) allows an organisation to track and manage its assets, equipment, and documents. Items are tracked using their Item Number or a unique Tag ID. Bar codes are placed on items for the purposes of tracking, without having to match the internal item number if desired.
The Asset Tracking Tool (ATT) solution is controlled by an easy user experience that guides you through the asset tracking and physical inventory procedure. With the Configuration Editor it is simply a matter of performing a few taps with the stylus, and the software is ready to use.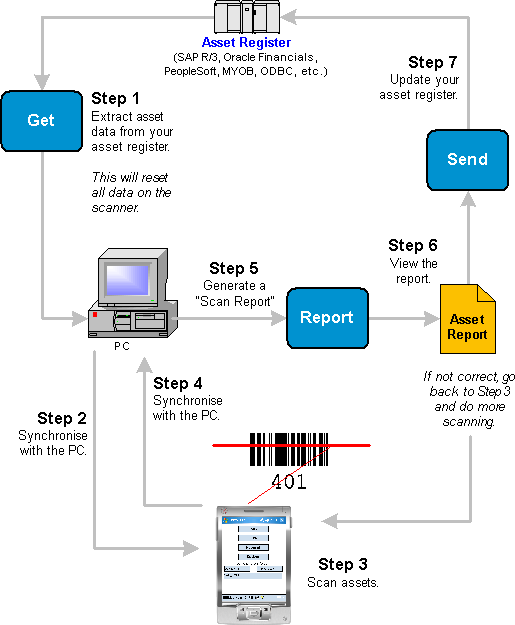 Overview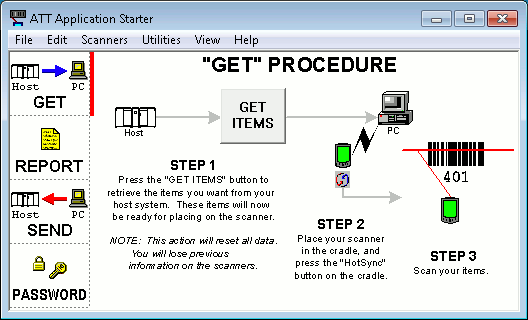 Get Mode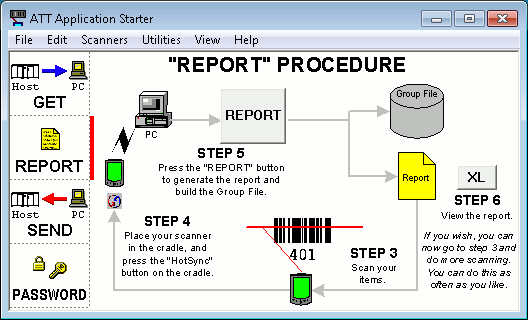 Report Mode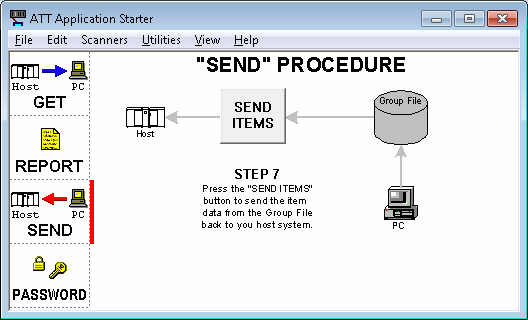 Send Mode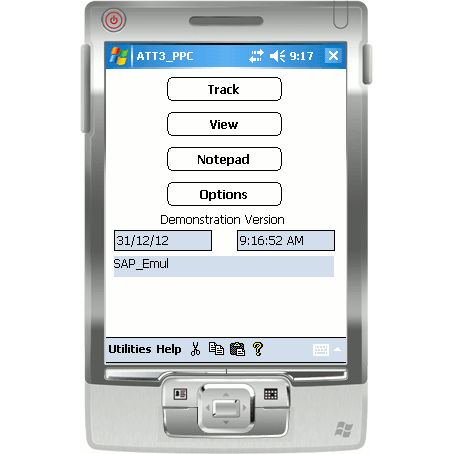 1 - Extract from asset register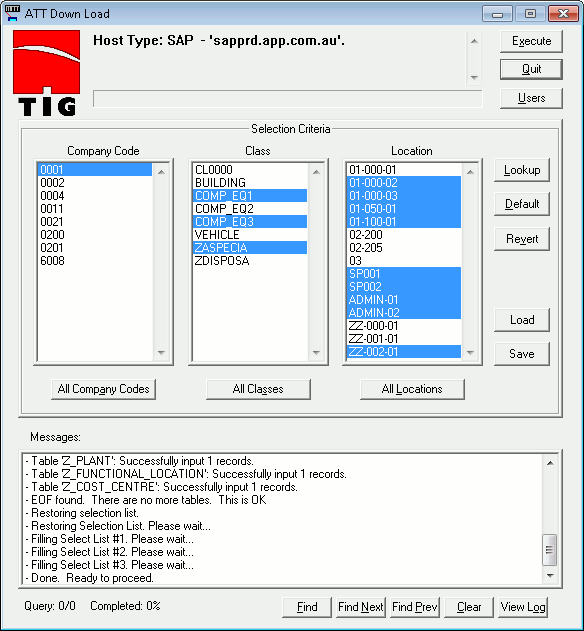 Asset details are extracted from the Asset Register and loaded on to the scanner. You can choose either the entire asset register, or your own set.
2 - Scan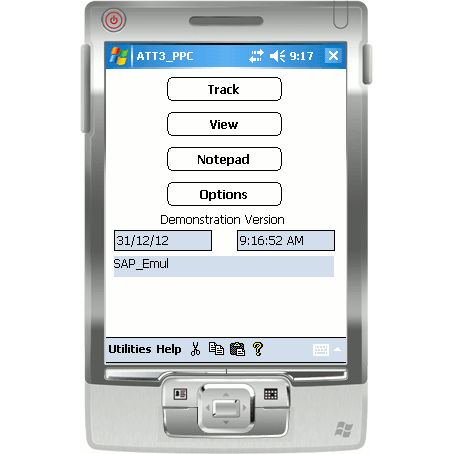 When you scan each asset, the date and time are automatically recorded, along with the location and cost center. You can edit other fields if you wish. Everything can be configured to suit your situation.
3 - Scan Report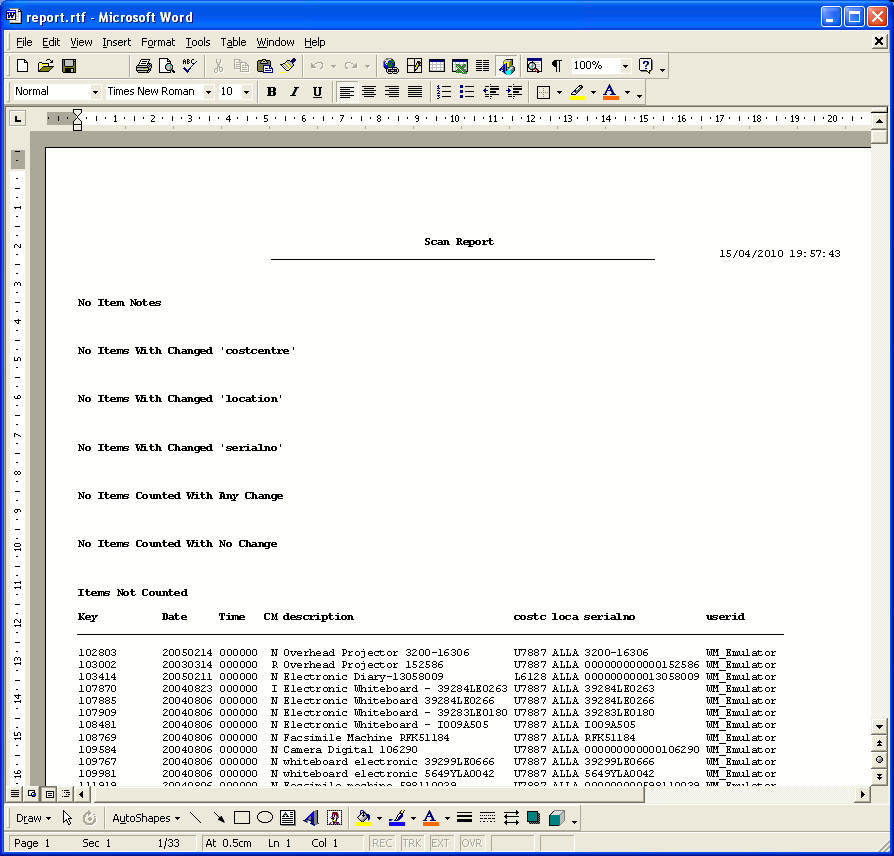 The scan report shows you everything you have scanned and the changes that were recorded. If you like what you see, continue on. Otherwise, do more scanning and run another report until you are happy.
4 - Spreadsheet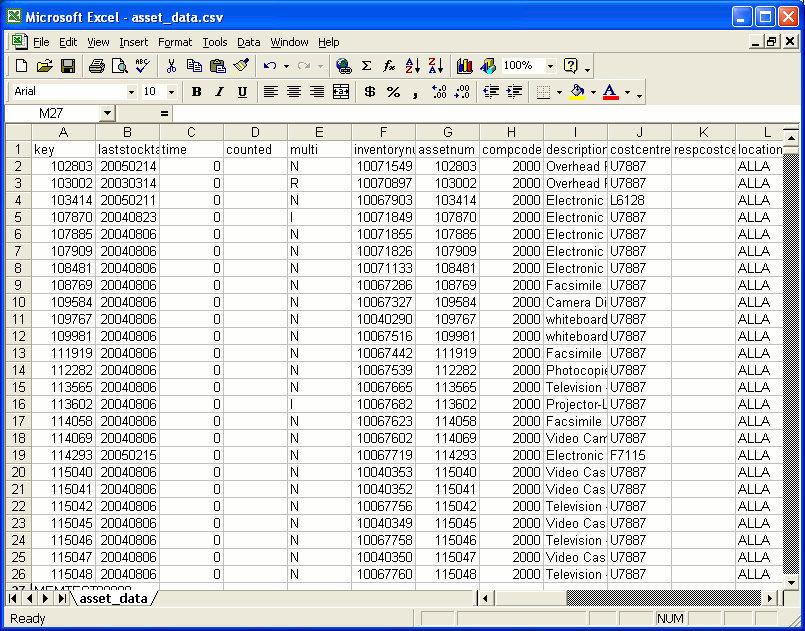 Want the results in a spreadsheet? You can export all data, or just one set, e.g. "Counted Assets", or "Uncounted Assets".
5 - Update the asset register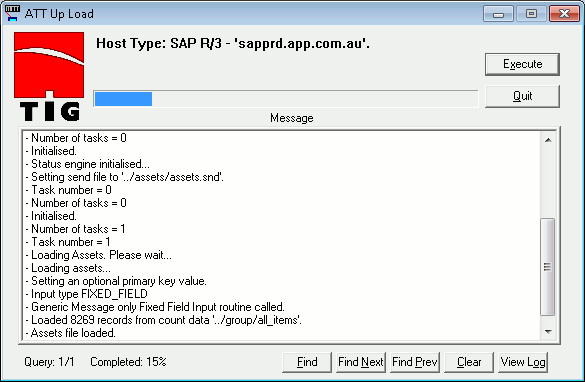 Happy with the scanning? Update the asset register with the results.